On 03rd and 04th May 2019, ISCAE Casablanca hosted the sixth edition of the Festival of University Chants, organized by the ISCAE Choir, under the theme "Spring Harmony".
Over the years, the Festival of University Chants has become a not to miss annual event, punctuated by the participation of the country-wide choristers and musicians.
The festival aims to contribute in the cultural and artistic influence of students, by providing with opportunities for meetings and exchanges between choirs higher education institutions and to make art accessible and popular for all.
This tradition also corroborates the efforts of Groupe ISCAE to:
Maintain its image as an open space of artistic culture;
Nourish the artistic passion of its students community;
Balance the academic and extracurricular development.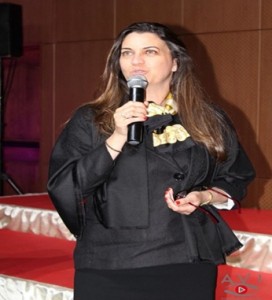 The edition, was kicked off by the General Director of Groupe ISCAE, in the presence of some Faculty members, the program included a variety of the most famous songs and musical pieces.
Led by the choirmaster M. Adnane Matrone, the ISCAE Choir offered an outstanding performance to the applause of music lovers.
Empowered its previous successes, the ISCAE choir has grown steadily since its creation in 2007, it contributes to the promotion of choral singing in the university network, adopting a rich and renewable register and attracting each year more ISCAE students.