"By 2020, ISCAE will celebrate its 50th anniversary! Our institution blossoms now to a mature age, with a lot of experience, visibility and capitalized knowledge, thanks to the remarkable contribution of its managers, outstanding faculty members, dedicated staff, highly selected students and successful graduates…
With its capacity for innovation and creativity, ISCAE is ready to go a step further, towards a sustainable development, in a world of global business education.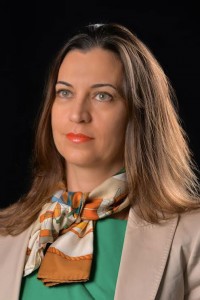 "ISCAE 2020" is a strategy of continuous transformation that consolidates the foundation of a long-term development program that goes beyond the national borders, positioning our school as a leading one in Africa.
ISCAE 2020, a Business School of Excellence in Africa and for Africa
"ISCAE 2020" three challenges are:
1-Establish a leading national position
2-Maintain sustainable international collaboration
3-Manage the digital transformation
Our five strategic priorities for the four next years are:
1-A qualitative approach based on the highly selective ISCAE's flagship programs, the Master "Grande Ecole", its unique CPA and Doctoral programs, while developing executive education to answer the evolving needs of the recruiters.
2-An international collaboration based on the leading position of Groupe ISCAE in Morocco and its location at the door of Africa. These are important assets to attract international students on the one hand; and to host executive programs dedicated to African or MENA region top managers, in collaboration with prestigious international business schools and institutions, on the other hand.
3-A digital transition, at all levels, including management, communication, academics and online students services.
4-A research strategy that aims to train highly qualified faculty members, enhance the rhythm and quality of Groupe ISCAE publishing, develop teaching material with local content.
5-A close collaboration with local and multinational companies, in order to educate future managers who can adapt to the changing business world, with substantial knowledge, know-how and soft-skills, along with field experience locally and abroad.  Groupe ISCAE is a major actor in the educational, managerial and entrepreneurial ecosystems.
At Groupe ISCAE, we are proud of our most valuable asset, our human capital, and we are confident in our capacity to go global while keeping our national and continental identity."
Nada BIAZ
General Director of Groupe ISCAE