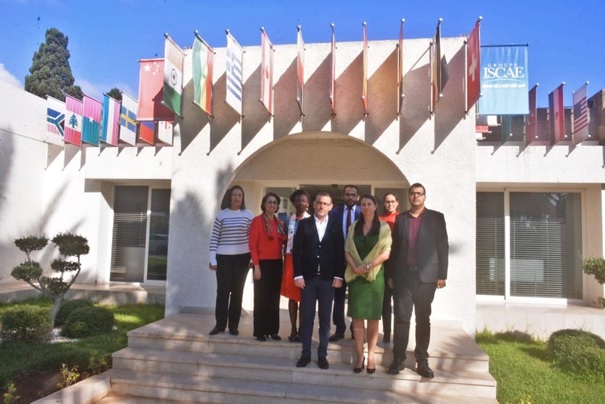 Le 15 Octobre 2019, Groupe ISCAE a accueilli une délégation de IESEG School of Management, dirigé par M. Antonio GIANGREGO, principal professeur et doyen associé pour les relations internationales.
La visite de cette délégation a pour but de:
Consolider l'engagement des deux parties à faciliter, entre autres, la mobilité internationale de leurs étudiants et de leurs professeurs, ainsi que l'échange de bonnes pratiques,
S'engager dans de nouvelles orientations stratégiques, notamment pour favoriser la collaboration des enseignants-chercheurs et des doctorants sur des thèmes de recherche d'intérêt commun,
Promouvoir IESEG School of Management auprès des étudiants du Groupe ISCAE,
Rencontrer des étudiants "sortants" de l'IÉSEG présents sur le campus de l'ISCAE-Casablanca pour en savoir plus sur le déroulement du cours à l'ISCAE.
Cette visite a également été l'occasion pour cette délégation de rencontrer les enseignants du Groupe ISCAE et les responsables pédagogiques des Mastères spécialisés, vivement intéressés par l'échange enseignants-chercheurs ainsi que la co-organisation d'événements dans le cadre de leur offre de formation de cadres.