Groupe ISCAE has recently earned AMBA accreditation and consequently has joined, an elite group of business schools pioneers and passionate about the modernization and transformation of higher education, research and, more broadly, educational approaches.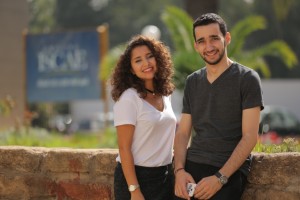 Established in 1967, the AMBA Association provides Global Standards for MBA, DBA and Master's programs. AMBA accreditation is bestowed to only 2% of management schools in over 70 countries.
The AMBA accreditation is the result of a self-assessment process and an on-site visit by a dedicated evaluation team.
At the end of this peer review process, AMBA reveals a real ambition of the school to fulfill its educational mission to train entrepreneurial, innovative and creative graduates highly valued by companies.
"ISCAE is the first school in Morocco to be awarded the prestigious international accreditation AMBA (Association of MBAs). AMBA is part of the Triple Crown: AACSB, AMBA and EQUIS. This international recognition certifies almost 50 years of national leadership and excellence in the first business school of management in Morocco. ''An accreditation which will mark a new turning point for the sustainable development of Groupe ISCAE, in accordance with international standards''. Said Nada BIAZ, General Director of Groupe ISCAE.
With this accreditation covering 3 years from 2017 to 2020, ISCAE will continue its road of progress and is willing to obtain more prestigious international accreditations, AACSB and EQUIS, which constitute another challenge for the institution.
Groupe ISCAE EMBA is awarded with ISCAE label
Groupe ISCAE Executive MBA program is exclusively delivered at ISCAE Casablanca premises and contributes to the ISCAE label and notoriety. This executive training allows participants to take advantage of a transformative learning experience, in a proactive context, which uses their experience feedback to provide a meaningful added value to the conceptual inputs of the seminars, in a participatory and pragmatic way. It offers the participants concrete opportunities to test their managerial skills, notably through the business diagnosis and entrepreneurship projects they carry out in groups and through a concrete study of managerial transformation and performance improvement that they develop within their professional thesis.
Participants also find opportunities within the framework of this program to take initiatives directly linked to the world of business or civil society. They also take advantage of the study tour to open up to foreign managerial cultures, through an international immersion.
This program, in fine, was the lever for the participants to review their managerial profile and their career plan. It has been the source of many changes, conversions and career changes.