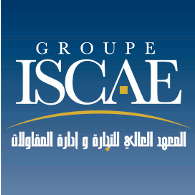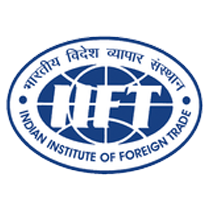 COMMUNIQUE DE PRESSE
Dans le cadre de la coopération Maroco- Indienne, le Groupe ISCAE et The Indian Institute of Foreign Trade (IIFT) organisent un programme de formation « Executive Development Program » dans le domaine du Commerce International, du 06 au 10 Juillet 2015 dans les locaux de l'ISCAE à Casablanca.
Ce programme de coopération vise le perfectionnement des cadres supérieurs marocains dans le domaine du Commerce International. Il sera également une occasion pour les experts indiens de rencontrer les professeurs et les cadres locaux qui partagent des intérêts similaires pour les opportunités de recherche
potentiels.
Cette formation sera dispensée en langue anglaise par trois experts indiens de l'IIFT au profit de 45 cadres supérieurs marocains venant de différents horizons.
En effet, cette délégation de participants est composée des Cadres venant :
Du Ministère de l'Industrie, du Commerce, de l'Investissement et de l'Economie Numérique, Du Département du Commerce International, Des Professeurs des Ecoles de Commerce de différentes disciplines (marketing, commerce International…) Autres départements et agences ayant trait au commerce international, économie et industrie
Cette formation sera étalée sur 5 jours selon les horaires du mois de ramadan :
de 9H00 à 12H15 et de 13H15 à 16H30.
A l'issue de cette session de formation, des attestations de participation seront remises à tous les participants.